Application Overview
For applications requiring an electronic overspeed detector with more agency certification than is available with the TurboSafe, we have partnered with Braun (GmbH) to provide an API 612 / 670 compliant, configurable, TUV certified (SIL3) overspeed protection device with integrated TetraSentry testing.

The Braun is also suitable as a cost-effective interface to "partial-stroke pneumatic trip systems."

The Braun includes an integrated frequency generator to test the overspeed trip circuits, as well as supporting an HMI interface via Profibus communications protocol.

All active components (including the trip relays) are directly located on the Monitors and can be replaced during operation.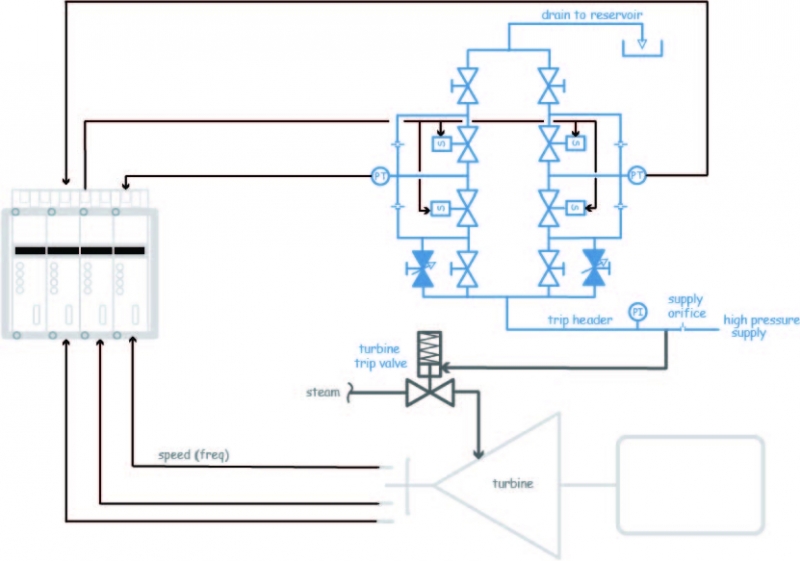 FEATURE SUMMARY
"On-Line" repairable
TUV SIL 3 certified
API 612/670 compliant
Front-Panel and Software Configurable
Integrated TetraSentry Testing